Welcome to DotOUT
We are Dorchester's largest LGBTQ+ organization dedicated to civic outreach, social out-letting, political engagement and giving back to the communities we live in. Post pandemic, we've been making our way back to normalcy with fundraising events for charity, the annual summer tea dance, re-entry into the Pride and Dot Day parades, BBQs, brunches, bowling, Harvest Mixers, Kentucky Derby socials, and Halloween parties. Facebook and Instagram continue to serve as our most up to date outlets however, we do try to check in on our website to update things. See recent activities or important links below.
Help Local and International Causes
Food insecurity continues to be a problem locally. We are donating to Community Servings a multi-service organization supporting food security tailored to chronic illness, with client eligibility defined by one or more critical or chronic illnesses, many of whom are experiencing poverty and managing multiple illnesses. Additionally, we set our eyes on Madre, an international women's and LGBTQIA organization aimed at prioritizing the leadership of women and girls, Indigenous women, Afro-descendant women, LGBTQIA+ people, and people with disabilities via humanitarian aid to the countries where these people are most at risk, crisis support and legal for those facing systemic violence and oppression.
Support the cause to protect LGBTQ+ rights
Don't take your rights for granted. There are a litany of anti-LGBTQ+ laws getting passed. We continue to see state legislatures advancing bills that target transgender people, limit local protections, and allow the use of religion to discriminate. On the flip side there are a variety of protection acts that need your support. The Fair and Equal Housing Act adds sexual orientation" and "gender identity" as protected characteristics under the Fair Housing Act to prevent you from being denied housing. The Jabara-Heyer No Hate Act enlists more resources toward the collection of hate crimes data to help prevent the next one. The Justice for Victims of Hate Crimes Act rejects the notion that prosecutors must prove that a protected characteristic was the sole motivation for an act of hate.
Continue to support our local businesses and sponsors
Restaurants and bars reopened strong but struggle with staff shortages. Still they support the community and our organizations. When in Dorchester, try some food and fare from 224 Boston Street, Dbar, The Harp and Bard, The Blarney Stone or Tavolo. Take your legal needs to Duffy Law​ for your next purchase or closing. Utilize the expert chefs and servers at Above and Beyond Catering for your coming out function. Need some toys or snacks for your best friend, stop by The Pooped Pooch at their two Dorchester locations for that special kitty or pup. In need of some recovery from your physical ails, check out Elliot Physical Therapy and their top notch therapy programs. Want to "wow" someone at a social event or host the perfect house party, score some unique finds at Streamline Antiques.  On the web and need to make some digital wonders, check out Adobe creative clouds.  Sprucing up your yard or garden or looking for a perfect house warming gift, check out the wonders of Cedar Grove Gardens.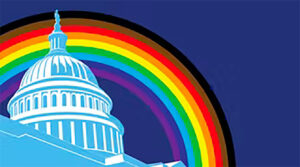 An act to protect LGBTQ+ Americans from losing the right to rent a home or the ability to receive public goods and services
We recognize that the LGBTQIA community remains fractured in many ways as each of us vies to be seen and heard. We hope that 2023 can bring a new era of community that taps into our unique identities but draws upon our common need for freedoms and equal rights. It is through unity that we draw upon combined strength.
Our Goals For 2023
---
Use social outlets to promote unity across the community
Engage the next generation of DotOUT to take us further
Support our sponsors and Dorchester's local businesses
Facilitate volunteer outlets for our membership to align with a redevelopment platform
Build back upon our political advocacy foundation